Bently Nevada 3500/20 Rack Interface Module
If anything interesting to you,pls inquiry according to details as below:
Atten: Miss Abby
Tel:0086 18050019721
Skype: 86 18050019721
WhatsApp:0086 18050019721
Email: abby@nseauto.com
Let me introduce this item:
The Rack Interface Module (RIM) is the primary interface to the 3500 rack. It
supports a proprietary protocol used to configure the rack and retrieve
machinery information. The RIM must be located in slot 1 of the rack (next to the
power supplies).
The RIM supports compatible Bently Nevada external communications
processors such as TDXnet, TDIX, and DDIX. While the RIM provides certain
functions common to the entire rack, the RIM is not part of the critical monitoring
path and has no effect on the proper, normal operation of the overall monitoring
system. One RIM is required per rack.
Product details: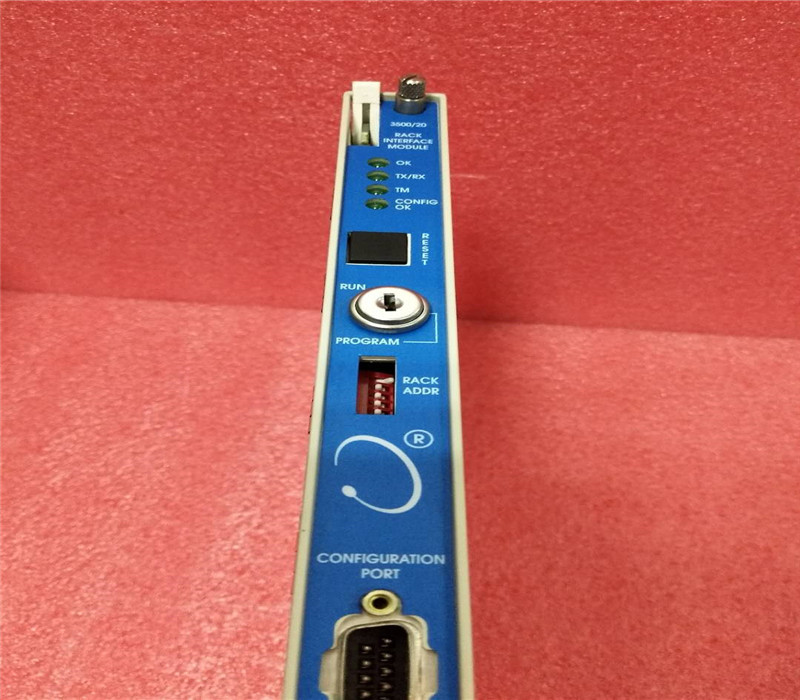 To get our best price & fast quotation, pls send us e-mail now.:abby@nseauto.com
We supply :
BENTLY EPRO ALL SERIES OF PRODUCTS SPAR PARTS PROBE Proximitor
PLC : AB,ABB,GE,Schneider
DCS : ABB,Siemens MOORE,Foxboro,Westinghouse,YOKOGAWA
ESD : Triconex,HIMA,BENTLY,ICS
Excitation cards : ABB,GE Marke

BENEFITS:(I WILL GIVE YOU A REPLY IMMEDIATELY)
1. lower your support costs
2, Provide on-going availability of automation replacement parts
Quantity available: 1
Warranty: 12 months.
Lead time: 1-2 working days.
Terms of payment:Paypal, T/T and Western Union.
Courier partners: DHL, UPS, TNT, FedEx and EMS.
Technical specification, manuals and data sheets

Our company is located in the beautiful coastal city--xiamen where has beautiful scenery,pleasant climate,friendly people.
Welcome to xiamen for travel,by the way,welcome to our company.
Our company has many products in stock,which are immediately available.The
warranty is 1 years which apply to all the new products.If you purchase one
more parts from us,we can make a discount to you.
If you have any question pls do not hesitate to contact us.We can supply all
kind of the automaiton parts,if you want to purchase parts pls send the parts to me.
Hope anyone enquire from us.