Hi all guys!
We have moved to new office already.
New location is :Unit 1602 No.1 Plaza No.2 Lujiang Road Siming District Xiamen Fujian China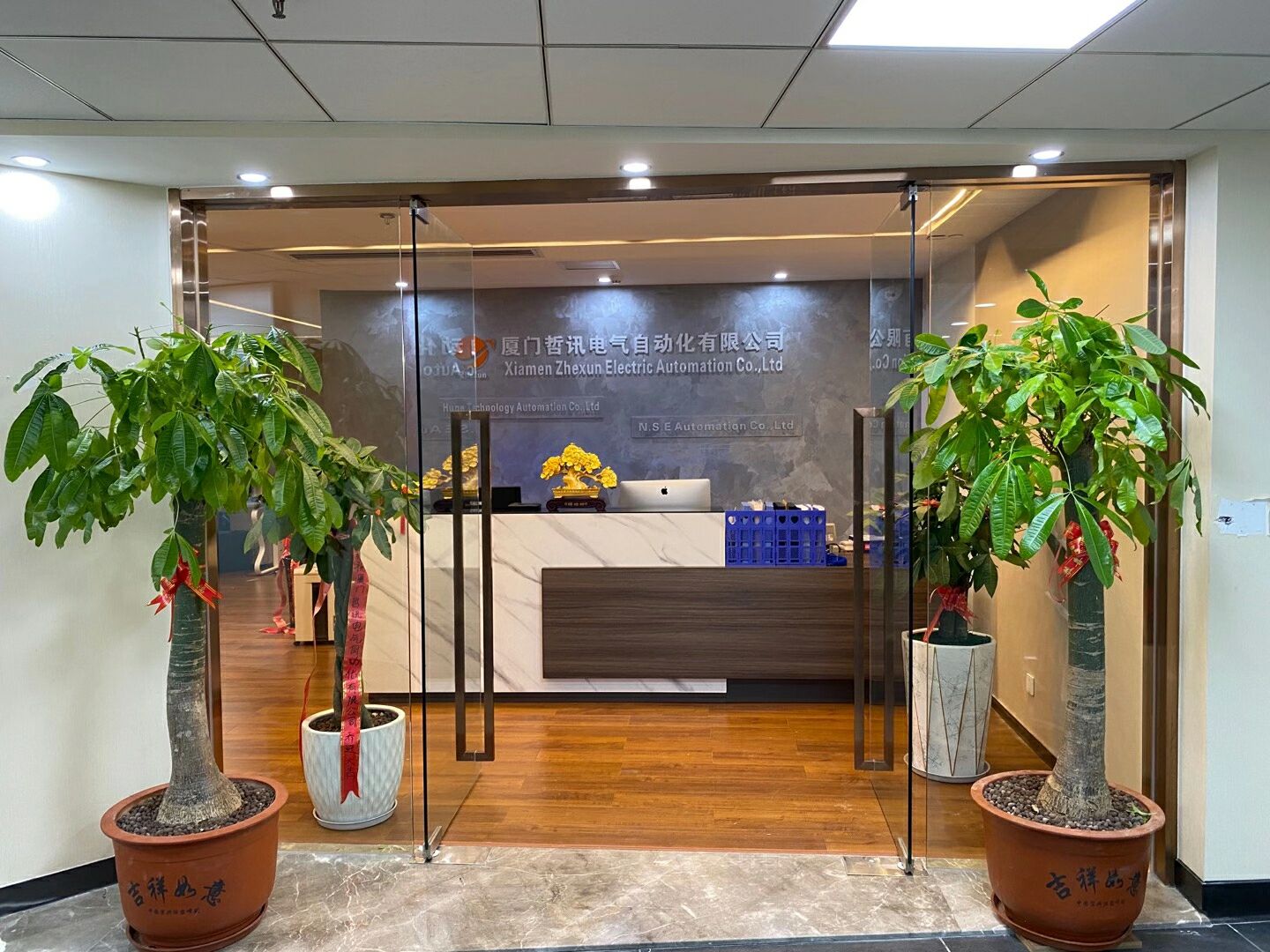 We are specialize in PLC DCS system modules,like ABB AB GE BENTLY NEVADA FOXBORO TRICONEX EPRO EMERSON ICS HONEYWELL YOKOGAWA etc.
We are the best one of distributors for industrial,oil and gas,and chemical filed factory.
All items are new and original with one year warranty.
Specific model number as below:
07AC91
3500/15
3500/25
3500/33
3500/32M
3500/50
3500/92
3500/94
3500/22M
131170-01
3500/20
3500/93
3500/42M
3500/53
3500/53M
3500/32
3500/45
3500/50M
3500/62
3500/40
3500/40M
3500/65
3500/60
3500/90
3500/05-02-02
3500/01
3300/65
3300/48
3300/47
1C31227G01
5X00063G01
5X00121G01
5X00119G01
1C31234G01
1C31224G01
1C31223G01
1X00781H01L
1C31222G01
3A99266G01
3A99166G01
4256A64G02
1B30035H01
1C31219G01
1C31174G03
1C31194G03
5X00301G01
5X00501G01
5X00300G01
1C31199G03
IMASI13
IMMPI01
IMMFP02
INNIS01
INNIS11
IMASO11
IMFEC12
INICT01
INICT03A
NIMP01
IMDSI14
IMCIS22
IMDSI22
IMCIS02
IMDSM04
BRC-100(BRC100)
IEPAS02
SPBRC410
BRC400(P-HC-BRC-40000000)
SPNPM22
SPNIS21
IMDS004
IMDSI02
IMASI02
IMAS001
NTCL01
SPFEC12
SPIET800
SPDSI14
SPDSO14
DSQC658
DSDI110AV1
DSDO115A
DSDO131
DSDO110
DSDP170
DSBC176
DSAO120A
DSDP150
DSAI146
DSDO115
DSTD108
DSSB146
DSTC121
DSTA133
DSTD180
PM511V08
SC510
SC560
SDCS-CON-2
AMC-DC
DSTX170
07DI92
SB510
DSTD150A
UA C389 AE01
SDCS-PIN-41A
SDCS-PIN-51
CP502
DSQC633A
PFEA111-20
PFEA113
PM866K01
PM866K02
PM860K01
WTAI91
DSTD110A
DSTA131
DSTA145
UA C375 AE103
TC512V1
XV C767 AE102
XV C768 AE105
XV C768 AE101
NCHM-21
LT C391 AE01
UA C383 AE01
PP C905 AE101
LD MTR-01
XV C724 BE101
LD MUI-01
AI830
NMTU-21C
TB805
TB806
UF C784 AE101
UF C784 AE
NDCU-51C

NPCT-01C
NDBU-95
NDBU-95C
NPCT-01
SR511
PU515
PU515A
PU516
TC520
CI546
CI541V1
SDCS-REB-1
XV C770 AE
07KT98
07MK92
DSMB176
MPRC086444-005
MPRC086318-501
MPRC086406-502
086329-004
086370-001
086444-004
086406-002
086388-001
086362-001
086345-001
086444-003
DSAX110A
264PSGSSB1B1 V3L1B1C1
CI853K01
BC810K01
SM811K01
BC810
PM865K01
07KR91
UNS0868A-P
UNS0868B-P
UNS0862A-P
HC800
RK333001-AN
70BA01C-S
XT 376A-E
70AB01C-ES
70EA05A-E
70BT01C
70BK03B-ES
70BV05A-ES
70VV01A
UT372B
87TS01I-E
81AA03A-E
88QB03B-E
88QT03C-E
88VU01B-E
89NU01C-E
70AA02B-E
83SR04E-E
XR8981V3
NCAN-02C
NGDR-02
TP854
NGPS-13C
3BSC980006R213
DSDI110A
SDCS-AMC-DC-2
DI820
DI840
07AC91
07AI91
07DC92
AO810
AO810V2
NGPS-12C
3BUS208728-002
3BUS208802-001
087629-001
087627-001
087628-001
3BUS210755-001
3HNA014870-001
TU811V1
UNS0880A-P,V1
UNS0881A-P,V1
IS215UCVDH5AN
DS200FGPAG1AFC
DS215UDSAG1AZZ01A
DS215LRPBG1AZZ02A
IS215VCMIH2C
DS215GHDQG5AZZ01
DS200NATOG1ABB
DS200GDPAG1ALF
DS200ACNAG1ADD
DS200ADGIH1A
DS200FHVAG1ABA
DS200SDCIG1AFB
DS200DTBBG1ABB
DS200PTBAG1ADC
IS200ISBBG1AAB
IS200CABPG1BAA
IS200DSFCG1AEB
IS200DRLYH1BBB
IS200DTCIH1ABB
IS200BPIAG1AEB
IS200BICLH1BBA
IS200BPIBG1AEB
IS200BPIIH1AAA
IS200BAIAH1BEE
IS200BICIH1ACA
IS200DSPXH1CAA
IS200DSPXH2BEB
IS200DSPXH2DBD
IS200RCSAG1ABB
IS200DAMAG1BCB
IS200DAMAG1BBB
IS200RAPAG1BBA
IS200RAPAG1BCA
IS200DAMBG1ACB
IS200HFPAG2ADC
IS200HFPAG1ADC
IS200IGPAG2AED
IS200DAMCG1ABB
IS200RCSBG1BAA
IS200GGXDG1ABB
IS200BICIH1ADB
IS200DSPXH2CAA
IS200GGXIG1AFE
IS200DSPXH1DBD
IS200ISBDG1AAA
IS200DAMDG2AAA
IS200DAMEG1ABA
IS200DSPXH2BBD
IS200DSPXH1BDD
IS200TDBSH2AAA
IS200TBTCH1C
IS210AEAAH1B
IS210AEPSG1A
IS220PAICH2A
IS220YDIAS1A
IS220YDOAS1A
IS210DTTCH1A(IS200DTTCH1A)
IS210DTAIH1A(IS200DTAIH1A)
IS210DTCIH1A(IS200DTCIH1A)
IS210DTURH1A(IS200DTURH1A)
IS210DRTDH1A(IS200DRTDH1A)
IS420ESWBH3AE
IS420ESWBH1A
IS415UCCCH4A
IS200WROBH1AAA
IS200CSLAH1APR1
IS210BPPBH2CAA
IS200VRTDH1DAB
IS215VCMIH1B
IS200VAICH1C
IS200VTURH1B
IS215UCVFH2A
IS200VTCCH1C
IS200VTURH2B
IS200VCRCH1BBB
IS200VAICH1DAA
IS200ATBAG1BAA1
IS200AEGIH1BBR2
IS200AEBMG1AFB
IS200VSVOH1B
IS200VVIBH1C
IS215UCVEH2A
IS215VCMIH2B
DS200PCCAG5ACB
DS200FSAAG1ABA
DS200PCCAG7ACB
DS200LPPAG1AAA
DS200ITXDG1AAA
DS200PCCAG8ACB
DS200SHVMG1AFE
DS200IPCDG1ABA
DS200IPCSG1ABB
DS200FSAAG2ABA
DS200ITXSG1ABB
DS200IIBDG1AEA
DS200LDCCH1AGA
DS200RTBAG3AHC
531X309SPCAJG1
531X307LTBAJG1
531X171TMAAEG2
DS200IQXDG1AAA
DS200IPCSG2ABB
DS2000CPCAG1ABB
DS200QTBAG1ACB
DS200QTBAG1ADC
DS200TBQDG1ACC
DS200TBCAG1AAB
DS200TBQAG1ABB
DS215TCQBG1BZZ01A(DS200TCQBG1BBA)
DS200TCQBG1BBA
DS200TCQCG1BJF
DS215TCDAG1BZZ01A(DS200TCDAG1BCB)
DS215TCDAG1BZZ01A(DS200TCDAG1BDB)
DS215TCEAG1BZZ01A(DS200TCEAG1BNE)
DS215TCEAG1BZZ01A(DS200TCEAG1BRE)
DS215TCQFG1AZZ01A(DS200TCQAG1BGD)
DS215TCQAG1BZZ01A(DS200TCQAG1BHF)
DS215TCQAG1BZZ01A(DS200TCQAG1BEC)
DS215TCQAG1BZZ01A(DS200TCQAG1BDC)
DS200TCQCG1BFE
DS200TCQCG1BGF
DS200TCPSG1ARE
DS200TCPSG1APE
DS200TCPSG1AME
DS200TCDAH1BHD
DS200TCDAH1BGD
DS200TCRAG1ABC
DS200TCRAG1ACC
DS200DTBDG1ABB
DS200DTBCG1AAA
DS200TCCAG1BAA
DS200TCQAG1BEC
DS200TCQAG1BGE
DS200CTBAG1ADD
DS200PTBAG1AEC
DS200DTBAG1AAA
DS200CTBAG1ACC
DS200TBQCG1AAA
DS200TCQBG1BCB
DS200TCEBG1ACE
DS200TCEBG1ACD
DS200TCTGG1AEE
DS200TCTGG1AFF
DS200TCEAG1BTF
DS200TCEAG1BSF
DS200TCPDG1BCC
DS200TCPDG2BEC
DS215GASQG4AZZ01A(DS200SDCCG4AEC+DS200SLCCG3ACC)
DS215GASQG4AZZ01A(DS200SDCCG4AFD+DS200SLCCG3ACC)
DS215GASQG4AZZ01A(DS200SDCCG4AGD+DS200SLCCG3AEG)
DS215GASCG4AZZ01A(DS200SDCCG4AEC+DS200SLCCG3ACC)
DS215GASCG4AZZ01A(DS200SDCCG4AFD+DS200SLCCG3ACC)
3008
4351B
3805E
3503E
4000056-002
7400209-010
4329
4000103-510
4000094-310
4000093-310
3624
8312
3604E
3721
3625C1
3625
3700A
3511
3664
DO3401
CM3201
DI3301
AI3351
PI3381
MP3101
AO3481
CON021
MMS6312
MMS6822
MMS6410
MMS6823
MMS6831
MMS6310
MMS6250
A6210
A6110
A6740
A6760
A6120
A3120/022-000
MMS3125/022-020
MMS3210/022-000
PR6424/000-100
PR6424/011-100
PR6423/000-040
PR6423/000-000
PR6423/000-000+CON011
PR6425/010-100+CON011
PR6423/002-000+CON021
PR6424/000-000+CON021
PR6423/00E-030+CON021
PR6423/00B-030+CON021
PR6423/009-010+CON021
PR6423/003-030-CN
PR6423/003-010
PR6423/00C-030
PR6423/00C-030-CN+CON021
PR6423/003-030-CN+CON021
PR6423/00R-010+CON021
PR9268/301-000
PR9268/302-100
UES815S
PR6423/004-030+CON021
PR6423/004-030
PR6423/002-030
PR6423/001-010
PR6423/001-010-CN
PR9268/017-100
PR6423/013-000
PR9376/010-011
MMS6210
TC-IDD321
TC-PRS021
TC-IXR061
TC-IAH061
TC-OAH061
TC-CCR012
TC-CCN013
TK-PRS021
TK-IOLI01
TK-PRR021
TK-PRR021
TK-FTEB01
TK-CCR013
51303940-250
80363972-150
51304754-150
80363975-150
51304362-350
80363969-150
80360206-001
51305430-100
51304453-150
51309204-175
51204160-175
51204172-175
CC-TAIX11
CC-TDOB11
CC-TDIL01
CC-TAIM01
CC-TAIX01
CC-TCF901
CC-TDOB01
CC-TAOX11
TC-IAH161
TC-OAV081
TC-CCR013
TC-ODD321
TC-FPCXX2
TC-FXX132
TC-FXX172
TC-IDJ161
TC-CCR014
5464-836
5466-341
5466-329
5446-348
5464-213
5441-693
9907-167
8200-226
9907-028
9907-162
9907-147
9907-014
T8310
T8311
T8800
T8850
T8110B
T8403
T8830
T8461
T8850
T8293
T8846
T8891
T8193
T8312
T8123
T8153
T8292